Bitcoin Cash, Chainlink, MakerDAO, and THORChain were standout performers in a positive week for cryptocurrencies, each notching impressive double-digit gains. BCH saw a 13% increase, LINK surged by 15%, MKR rose 13%, and RUNE gained 14%. Notably, substantial accumulations of these tokens were observed in large Bitcoin and USDT wallets. Santiment's analytics foresee the possibility of this bullish momentum extending into October, driven by the substantial accumulations witnessed.
The week starting from September 25th marked a particularly favorable period for the cryptocurrency market. Amidst various ecosystems posting single-digit gains, Bitcoin Cash, Chainlink, Maker DAO, and THORChain emerged as standout performers, boasting double-digit increases. Analysts believe that this bullish momentum may persist as we enter the new month of October.
Santiment Envisions Four Potential Rallies in October
An analysis conducted by Santiment suggests the possibility of at least four rallies in October, featuring Bitcoin Cash (BCH), Chainlink (LINK), Maker DAO (MKR), and THORChain (RUNE) as likely candidates to continue the upward trajectories they embarked upon during the last week of September.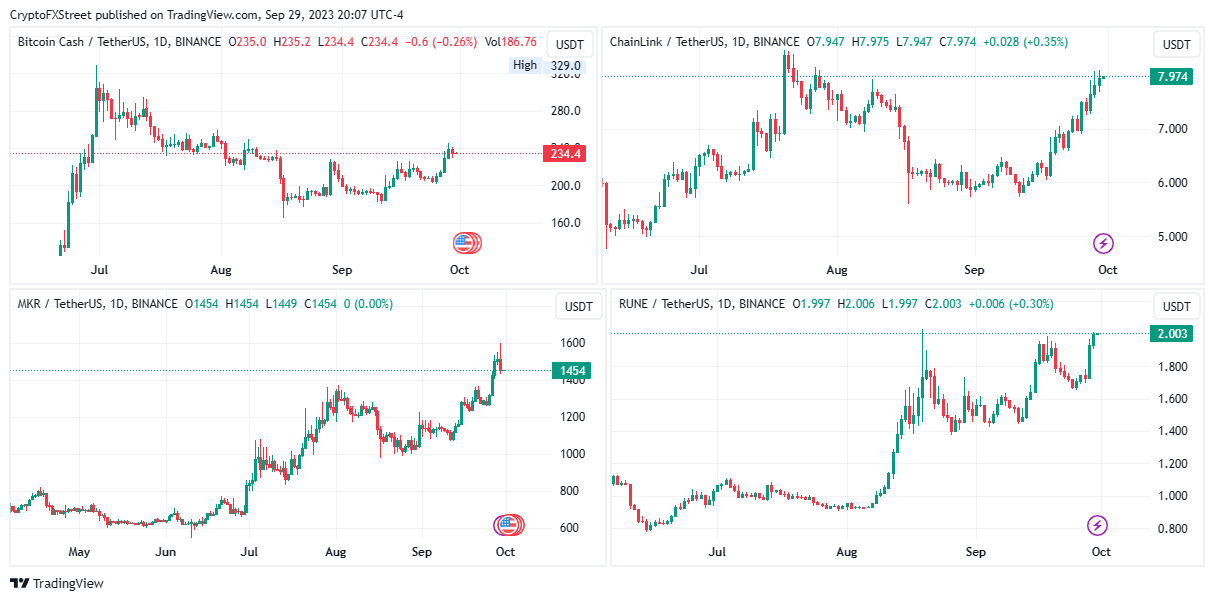 Santiment, a behavior analytics platform for cryptocurrencies that draws insights from on-chain, social, and developmental data, reports that this anticipated rally coincides with substantial accumulations of BCH, LINK, MKR, and RUNE in significant Bitcoin (BTC) and Tether (USDT) wallets.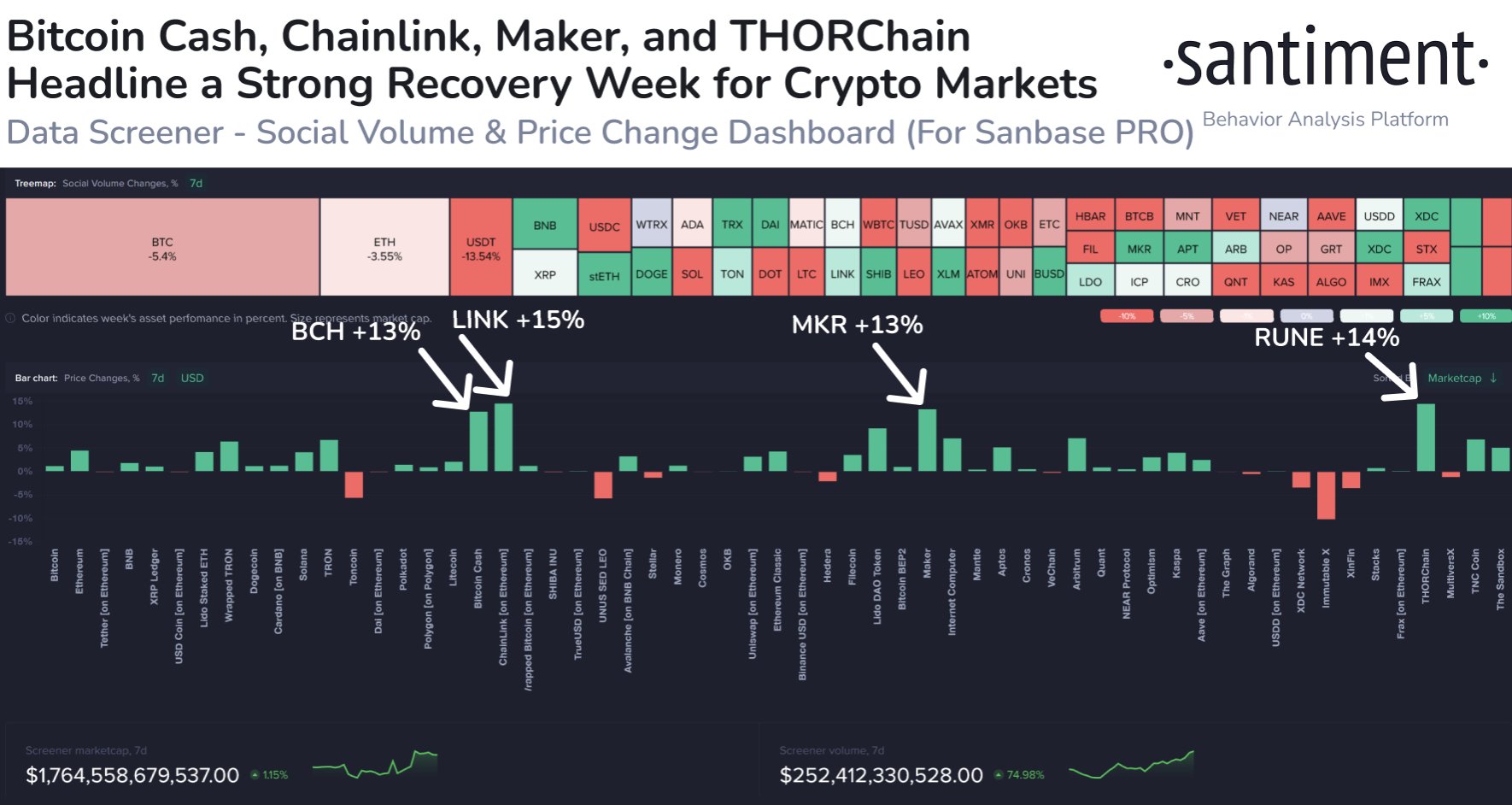 The notable accumulations hint at heightened interest in these alternative coins, leading to increased demand that could potentially drive up their value if the trend of accumulation by large wallets persists. However, it is crucial to conduct thorough research and only invest funds that you are willing to part with."
________________________________________________________________________________________
Stay connected with us on Google News, Telegram, Twitter, and Facebook to stay updated on the latest developments and engaging discussions in the realm of Crypto News.
Disclaimer: Please note that the viewpoints and perspectives expressed by the author, as well as any individuals referenced in this article, are intended solely for informational purposes. They should not be construed as financial or investment advice. It's important to acknowledge that investing in or trading cryptoassets carries inherent financial risks.